Stoneham Building Signs
People are almost always quick to just based on appearance. And your building? It will be criticized all the same. This is the reason why you should invest in outstanding building signs that will leave an amazing first impression on all your potential customers.
At Ardon Visual Communications, we know how vital signage is to your business. That is why we trained every single one of our staff to produce only high-quality Stoneham building signs that will never fail to promote your brand and grab your target market's attention. With us, you are guaranteed to stand out among your nearby competitors!
Our design, manufacturing, and installation teams all work together to give you a durable, attractive, and effective building sign that will reflect your brand and broadcast your message. Whether you want a logo to represent your brand or promotional signs to accumulate more sales, we can create the best building sign for your business!
Trust only the most experienced and dedicated signage company to design, manufacture, install, and maintain your signs.
Call Ardon Visual Communications at (781) 590-3373 for your Free Consultation!
The Right Sign For Your Building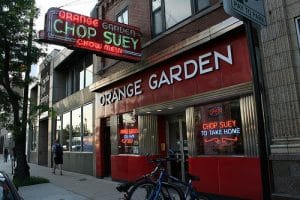 Every business demands different building signs to match the unique circumstances that they have.
The location of your building, the surrounding competition, and your target audience are some of the essential factors to consider. Aside from this, your budget and brand personality will significantly influence the type of Stoneham building sign that you should have.
Ardon Visual Communications ensures that all these will be taken into account as our team crafts your perfect building sign. Our on-site evaluation team will assess your building before the actual signage production. During this stage, we will measure your space, evaluate your nearby competition, and give recommendations with your audience, needs, and goals in mind.
You don't have to stress over every single thing. We will handle every aspect of the making of your custom building sign. From the initial consultation, design, manufacturing, installation, repair, and until the regular maintenance of your signage, Ardon Visual Communications is your best go-to service provider!
Types of Building Signs
At Ardon Visual Communications, our building sign experts will recommend products that are a perfect complement for your business and location.
After carefully assessing all the defining factors of your signage, we will then make sure that we suggest a sign that will effectively let you stand out from your competitors.
We will customize your Stoneham building signs to fully mirror what your brand is all about. The following are among the most common materials we use on building signs. However, with our team's expertise, we can still create a sign that will make you outshine other businesses even if they use the same material like yours.
Channel Letters & Dimensional Letters
Channel letters and dimensional letters are inarguably our most popular choice.
Their versatility is downright exceptional, with a wide set of options for their style, font, and color. Depending on your business brand and your personal preferences, you may opt to have individual elements like letters, numbers, shapes, and logos.
Due to their wide room for customization and tested durability, practically all business types can benefit from channel letters and dimensional letters. You can house some light within channel letters for increased attractiveness and visibility since they typically have transparent surfaces. You may also want to include backlighting to your dimensional letters since they are usually cut from a single sheet of either metal or acrylic.
Lighted Signs
Lighted building signs will give your business a visibility edge regardless of the time or weather. Whether you will opt for backlit signs or have the lighting element within the sign itself, these will effectively make your business easy to spot either during the day or at night.
Operating during the night or under gloomy weather won't be a problem for you. Your target market can always find their way right to your establishment with lighted building signs despite the environment and weather conditions. Most businesses that utilize this type of signage are those that open late at night. This includes bars, retail stores, convenience stores, gas stations, and theaters among many others.
Projecting Signs, Hanging Signs & Blade Signs
Rather than being flatly attached to your building facade, projecting, hanging, or blade signs are installed perpendicular to your building. You can have these signs crafted out of custom materials like wood, metal, or High-Density-Urethane Foam. You may even have backlit cabinet signs if you want! This type of building sign is ideal for stopping foot traffic. It will also be useful as a directional sign to easily locate your business within a commercial building.
Canopy & Awning Signs
Awning signs are a wise investment that will let you promote your business and protect your storefront at the same time. These Stoneham building signs are usually crafted out of various metal or fabric types, depending on your goals and needs.
Ardon Visual Communications has building sign experts who will recommend the appropriate type of material for your signage to ensure that it will resist weathering and obtain its maximum lifespan. We will even help you create the design for your signage based on your brand elements and preferences.
If you want your business to have the feel of a boutique or if it needs to have a canopy, our awning and canopy signs will be a perfect choice.
Free Building Sign Consultation
At Ardon Visual Communications, we want to give your business an impressive look to attract and keep your customers coming back.
In today's trend where people like to capture and share photos of where they go, we know how important it is to have the perfect building sign that won't just promote your brand but will also please the eyes of everyone who sees your establishment.
We are more than ready to design, manufacture, and install attractive and long-lasting Stoneham, MA building signs to help make your business stand out among the rest. Contact us today!
Call Ardon Visual Communications at (781) 590-3373 for your Free Consultation!