Chelmsford Channel Letters
Regardless of the industry you're in or the type of business you run, you can never go wrong with channel letters and dimensional letters for your building signage.
Ardon Visual Communications knows how extremely popular channel letters are in the signage industry. The versatility and flexibility that these signs offer are undeniably their best selling point. They can be fully customized to meet each of your brand guidelines and personal design specifications, making it a popular choice among business owners.
Whether you want flat dimensional letters or an illuminated sign, Ardon Visual Communications can create it for you. We even design, manufacture, install and maintain a completely customized sign to make your business stand out.
With us, you are guaranteed to have high-quality signage that will help your business with its marketing goals without spending too much. Each of our staff is fully capable of providing you with durable and eye-catching Chelmsford channel letters in the most efficient and affordable way possible.
Call Ardon Visual Communications at (781) 590-3373 for your Free Consultation!
Storefront Channel Letters
Channel letters are a great and popular choice for storefront signs. They are three-dimensional and made from individually cut metal elements that form into letters, numbers, images, and symbols. All the elements needed in your signage will then be aligned perfectly in a secure backing frame, like a raceway sign. However, you can also have it directly flush-mounted on your building facade.
The channel letter has an acrylic top cover that can be availed in all colors and transparency levels. A lot of font, size, and style options are also available for you to choose from. This offers a huge room for customization, letting you spell out your business name and slogan in any way you want.
You may also choose to add your logo and other images. Ardon Visual Communications is hands-on with forming Chelmsford channel letters using our expert skills plus the support of machinery, so you can add any necessary icon or customized fonts on your storefront sign.
Channel letter signs are mostly used among grocery stores, retail stores, shopping centers, malls, office buildings, schools, manufacturing facilities, churches, and other organization facilities.
Dimensional Letters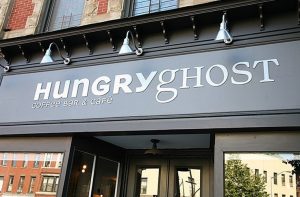 This type of signage is also made out of individually cut elements like Chelmsford channel letters. However, dimensional letters don't have empty channels that give room for illumination. Instead, they are cut from solid sheets of metal, acrylic, or other material deemed necessary by the manufacturer and preferred by the client.
Ardon Visual Communications produces durable and highly attractive dimensional letters that will effectively promote your business brand. You can choose from a wide selection of style, font, and size options. You can also choose the thickness of your signage material from flat to several inches thick for an even more customized look.
Dimensional letter signs are suitable for retail stores, malls, restaurants, offices, etc. They are also ideal as indoor or lobby signage.
Backlit & Illuminated Channel Signs
If adding LED backlighting is right up your alley, Ardon Visual Communications can give you even more outstanding Chelmsford channel letters for your business. This will give your signage a high visibility level, even during the night or in poor weather conditions. With backlit and illuminated channel letters, you won't stop attracting potential customers even when the night falls, or the sky turns gloomy.
If your business operates late at night, invest in a backlit sign would help tremendously. Increasing your visibility means increasing your sales, and Ardon Visual Communications can help you achieve that. We will ensure that every step in your signage production and installation will go as smoothly as possible, giving you the perfect illuminated channel letter sign to attract your customers.
Lighted signs are necessary for restaurants, theaters, bars, nightclubs, comedy clubs, convenience stores, gas stations, and any other business that would want to outshine their competitors.
Free Channel Letter Sign Consultation
When it comes to sign production, Ardon Visual Communications is practically unparalleled. We have the knowledge and the proper equipment to produce high-quality Chelmsford, MA channel letters through the most efficient and cost-effective way possible.
Our design, manufacturing, installation, and maintenance teams are all excited to cater to all of your signage needs. For any of your branding needs and personal specifications, our professionals are more than capable of meeting them and exceeding your expectations too!
Call Ardon Visual Communications at (781) 590-3373 for your Free Consultation!