Mattapan Outdoor Signs
VIEW GALLERY
Maximize your walk-in traffic with high-impact outdoor graphics and signs by Ardon Visual Communications! Enhancing your base of active customers starts with a branded business storefront sign. This is quite often the first place a potentially new client learns about your business, so the insight it provides has got to be impactful, engaging, and informational.
The majority of organizations and businesses need brand-building storefront signage, such as blade signs, cabinet signs, awnings, or pylon signs to introduce the awareness of their business.
Window displays show consumers what you have to offer while door letters provide information, including your ADA and accessibility options, details of licensing, and business hours. Posters, flag signs, or portable signs catch the attention of future customers with exclusive offers or deals.
It's going to take an effective and appealing combination of these high-quality, long-lasting exterior sign and graphic elements to secure additional potential customers, and the Mattapan outdoor sign experts at Ardon Visual Communications will help make sure your business storefront always says success.
Call Ardon Visual Communications at (781) 590-3373 for a Free Consultation!
Storefront & Building Signs
Your storefront signage is an important part of your business growth. The right signs for your building exterior will share a lot of important information with your potential customers and clients. Your hours of operation, business name, and the services and products you provide can all be displayed with effective signs and graphics for your storefront.

Building signs displaying your company name are typically the first sign many businesses invest in. The size, placement, and type of storefront building sign that you select for your business will say more than just your company name. The fonts, colors, and style of sign can also tell customers about your brand personality and who you are as an organization.
If you want to entice more new patrons, exciting and engaging storefront signs are the best place to start. Eye-catching window displays, banners, and graphics can generate interest in your products, attracting new customers to come inside to see more. These types of signs are a great compliment to your branded sign, working together to make your storefront irresistible to interested consumers.
Our storefront signage experts help you realize the ideal signage blend for your brand, business, and location. We consult with you to determine appropriate size and placement for maximum visibility and assist with creating a compelling sign design, as well as fabrication and professional installation of your finished signage elements.
When you need a dedicated, experienced, and motivated Mattapan, MA outdoor signage provider, Ardon Visual Communications is the clear choice.
Channel Letters & Dimensional Letters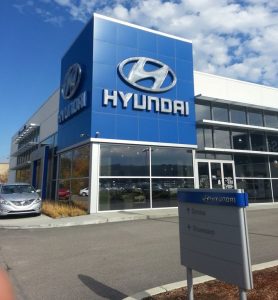 A versatile, highly customizable way to brand your storefront, channel letters and dimensional letters literally spell out your business name.
Channel letters are produced by securing a translucent face to a formed metal frame. This provides an interior space that can be used to illuminate the letters. Dimensional letters are cut from solid material, so while unable to be illuminated internally, they can have a lower profile and more vibrant colors for the letters, shapes, symbols, images, or logos you choose. They can still be lighted using halo lighting or spotlighting for improved visibility.
Channel letters and dimensional letters vary in construction methods, however, both produce an integrated feel that makes your business name appear as if it is an actual part of the building itself, rather than an addition. We will help you select appropriate sizes, fonts, and placement for visibility and legibility.
Dimensional letters and channel letters are engaging, attractive, and highly customizable. They are a popular and suitable choice for many different brands and business types.
Custom Sign Panels
A fast, affordable option, custom sign panels are another popular method for affixing your branding and messaging to your storefront.
The information you share on your sign panel is entirely up to you. From just your business name to a complete description of your business and contact information, these flat wall signs can be constructed of any size to accommodate your unique desires. Consisting of a base and applied graphics, sign panels are relatively quick and easy to produce, once we have determined the appropriate placement, size, and design for your custom panel sign.
We create flush panel signs or lightbox panels that allow your signage to be lit from within, providing even more versatility and functionality. From full-color displays to single color graphic images, we can completely customize your panel sign to suit your business, location, and budget.
Versatile sign panels are a popular selection for many different small business types, such as service centers, distribution and manufacturing facilities, and even daycares, salons, or any other local business that desires attractive, customized branded signage.
Lighted Signs
Improve the visibility of your storefront and signage with attractive, eye-catching lighted signs! Lighting elements can be integrated into many different sign types, allowing you to attract more customers and promote your brand 24/7, and in all weather conditions.
Whether you are looking for a traditional neon feel, or want to add a few spotlights to highlight your brand, we have environmentally-friendly, long-lasting LED lighting options that are both less expensive and require less maintenance than other traditional sign lighting.
From backlighting to halo lighting and spotlighting, we create the perfected lighted signage to ensure your business and brand can't be missed.
Attract more customers during all hours and weather conditions with lighted signs for your storefront. These are a great option for any business with extended hours, such as gas stations, theaters, bars, and retail stores, as well as any other business that would like to provide constant business visibility.
Monument Signs
An emblem of your longevity and durability as a business, monument signs are a common support sign for complexes, corporate offices, campuses, communities, and more.
There are many options available for choosing the ideal monument sign to represent your business and brand. From solid marble to sandblasted foam, we can design the perfect sign for your budget. You can even add digital message centers or announcement boards which are popular for churches and government facilities, or include spotlights to improve visibility.
We deliver the right monument signage to support your business, brands, budget, and needs. Ardon Visual Communications is your partner for impactful signage creation!
Monument signs are typically placed at the main entrance to government facilities, schools, churches, private clubs, communities, resorts, corporate offices, manufacturing and distribution centers, and more.
Pole Signs & Pylon Signs
Displaying your brand and messaging high above the competing signage and businesses, pole signs, pylon signs, and tenant signs are the ultimate way to improve your business visibility.
Often used to attract customers from nearby busy interstates and highways, pole signs have a far reach that can help a customer prepare to shop with you before they are at your doorstep. Tenant signs feature many different businesses that are available in a single location, allowing them the road front signage that may otherwise not be available to them with their storefront alone.
Pole signs can also include digital displays and lighted elements, as well as be constructed from many different materials and varying heights, consistent with your desires and local regulations.
Pole signs provide unparalleled business visibility, attracting attention to shopping centers, gas and service stations, supermarkets and grocery stores, and other businesses that may not have the benefit of road frontage.
Complete Exterior Signage Provider
Impactful, attractive, branded exterior signage has a huge impact on your business. At Ardon Visual Communications, we make sure you have the right signs to properly support your brand and business goals.
From highlighting your brand and promoting your products to letting customers know when and how to best do business with you, we create all of the different, cohesive signage elements that work together to make your storefront a success.
We create outdoor signs and graphics for all of your promotional purposes, such as flag signs, a-frame signs, yard signs, real estate signs, post and panel signs, wind signs, blade signs, and more. The possibilities for custom sign creation are virtually endless, and we look forward to uncovering the perfect signage blend for you.
Our other exterior signs include:
Indoor and out, our Mattapan commercial signage experts are dedicated to supporting your business with the attractive, functional, and eye-catching sign and graphic elements you need, when you need them, and at a price you can afford.
Full-Service Exterior Sign Company
As your experienced Mattapan, MA outdoor sign and graphic shop, Ardon Visual Communications offers a full range of sign and graphic services and types so you won't need additional establishments for high-quality design, expert fabrication, along with installation. Every signage related service or element you desire is easily accessible, with our team of professionals also providing maintenance and repair.
First, we want to make certain that we have a full understanding of your business signage needs and goals. Getting this insight early lets our team start developing options that best fulfill your preferences, including the proper sign elements, graphic placement, and sign types. Our consultants present the details they have learned with our skilled sign and graphic designers to ensure your desires, ideas, and vision are present in your proposed layout and design. You will retain final approval regarding your sign and graphic design, having said that, we work to get as close to your original ideas as possible before delivering the draft design version to you.
Ardon Visual Communications works to reduce our environmental impact using sustainable corporate and manufacturing processes and practices. We work hard to utilize environmentally safe equipment, production materials, and procedures in an effort to diminish waste material and avoid wasting energy when possible. We ensure that you have all signage components needed for complete installation, provided by our reliable commercial sign installation experts.
If your business demands high-quality, effective signage, then Ardon Visual Communications is the provider you need. We are prepared to become your organization's single producer for all your current and future professional signage requirements.
Free Outdoor Sign Consultation
At Ardon Visual Communications, we recognize that the type, design, and quality of your business signage can make a substantial impact on how your business is able to attract and retain new customers and clients.
Our dedicated professionals are focused on delivering high-quality products and support through all stages of sign creation and sign ownership. Whenever you need effective and functional signage elements, done right, at a budget-friendly price, and completed on time, count on Ardon Visual Communications. We hope to become the professional Mattapan outdoor sign company you trust for your custom commercial signage projects during all phases of your business maturity.
Call Ardon Visual Communications at (781) 590-3373 for a Free Consultation with an Exterior Sign Specialist!