Westwood Sign Company
View Gallery
Do you want to obtain ultimate exposure for your business and brand? With the help of branded commercial signs and graphics by Westwood sign company, Ardon Visual Communications, you can realize your business goals!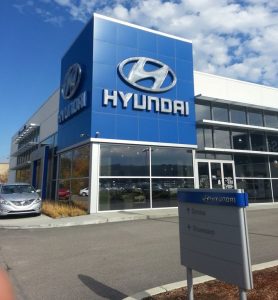 Reliable signs and graphics professionals, we manage every element of the sign and graphic job on-site at our local custom sign and graphic manufacturing facility. Our focus is on providing you with remarkable service, earth-conscious sign and graphic products, and durable raw materials, which makes us the smart partner for all of your future signage desires.
Your commercial signage explains to new possible customers a whole lot about what your brand is all about, your unique mixture of products and services, and the reasons why they must pick your company as their preferred partner. Our dedicated experts make it hard to miss your company with impactful outdoor signs, make your brand memorable with coordinating promotional indoor signage, and support facility navigation with helpful ADA and wayfinding sign and graphics.
Whatever your objectives are for boosting your organization with high-quality signs and graphics, our local Westwood sign company sees to it that they are exceeded!
Call Ardon Visual Communications today at (781) 590-3373 for your Free Consultation with a Signs & Graphics expert!
Signs That Work For You
Are you wanting to strengthen your average sale, increase your traffic, or improve your personnel output? Ardon Visual Communications furnishes the effective signs, graphics, and displays you'll need to do precisely that.
Beginning from the very first free consultation to on-site sign and graphic installation, we ensure we are preparing the most suitable signage for your unique desires, budget, goals, and location. Our Westwood sign company professionals work hard to understand your individual marketing goals in order to deliver intentional sign and graphic alternatives that will work for you. The ideal sign and graphic solutions bring visibility for your brand, accentuate your newest and best products and services, and make it easier for customers, clients, and guests to navigate your facilities without assistance.
From attention-grabbing business storefront signs to goal-focused pole signs, address signs, office signs, monument signs, wall murals, and a lot more, our team will provide the most appropriate sign and graphic elements to boost your brand and business visibility.
Promote your facilities with attractive, high-converting outdoor graphics and signs created Ardon Visual Communications! From high-visibility monument signs and graphics to professional channel letters, banners, post and panel signs, and more, we develop all of the signage your business needs for far better exposure.
Attracting, converting, and preserving shoppers is the main function of a strong business storefront. Your storefront signage is regularly the first introduction a potential new customer has to your brand and business, so the data displayed has got to be useful, engaging, and impactful. A good number of organizations and businesses will require a branded storefront sign, such as awnings, blade signs, or hanging signs, to introduce the existence of their business. Customized window displays and graphics tell clients and customers what you can provide for them while custom door lettering provides important information, for example, your business hours. Posters, Portable signs, Banners, or Yard signs compel customers with limited discounts.
It's going to take the correct impactful outdoor sign and graphic elements to bring in considerably more potential customers, and Ardon Visual Communications can provide the right blend of custom signage products to promote your business and brand.
Provide assistance to your customers, increase your standard ticket, and help improve work productivity with the help of custom indoor signs conceptualized, designed, produced, and installed by Ardon Visual Communications. Whatever your company signage needs may be, we deliver the custom made indoor signs you need to obtain them.
Your specific indoor signage is according to your facilities, legal requirements regarding signage, and specific brand needs. From seasonal banners to useful wayfinding and ADA signs, and staff-supporting large format graphics, we give you advice on the best possible sign and graphic blend for your business and goals. Taking on all aspects of your commercial indoor signage project, we make sure your sign and graphic components complement your brand, are engaging, and are targeted at reinforcing your business goals.
Ardon Visual Communications can provide on-location evaluations to decide which sign, graphic, and display elements will best support your facilities and brand. Our experts are excited to help deliver an effective and productive space to work and shop!
Attractive, branded vinyl signs and banners are an excellent supplement for your developing business of any size. When working to find a method to gain visibility to your business presence, be of assistance to customers when they are seeking a certain product, area, or department, or really want to get more from your convention attendance, our staff of vinyl signage experts craft an outstanding vinyl sign and graphic solution for your needs.
We are your complete custom vinyl banners firm, providing custom printing products and services. This means we easily personalize the many different high-visibility signage you need.
No matter whether it's eye-catching floor graphics, decals, lettering, window graphics, vinyl clings, or any other commercial signage element you have in mind, our reliable vinyl signage professionals will tackle your custom signage products quickly, professionally, and we pay attention to every detail.
Ardon Visual Communications knows that if you desire signs and graphics that actually displays your unique business and brand, a specialty sign is the right possibility for setting your business apart. Your custom commercial signage needs to be complementary with your unique brand, location, goals, needs, and budget.
Our custom signage experts consider your specifications in order to recommend the proper custom signs to meet your needs and requirements. Whether you are ready to invest in a branded or customized lobby sign or have a completely unique sign or graphic need, Ardon Visual Communications will produce the ideal signs and graphics for you.
With custom specialty signage, you get signage elements that are customized and custom made. From adding lighted sign and graphic components to carving, etching, embossing, sandblasting, or burning many mediums, we ensure that your commercial signage is enticing and engaging.
As a prominent sign company, our expert team builds the custom sign and graphic solutions you want to develop your new customer attraction and brand presence. From solitary custom signs to full custom-branded commercial signs and graphic packages, Ardon Visual Communications makes impactful and effective signage.
Complete Commercial Signage Company
Hardly any sign-making companies provide the assistance you need throughout every step of your custom signage project. As a graphics and sign shop, Ardon Visual Communications offers a broad collection of sign services and solutions so you won't have to go from one vendor to a different partner for creative conceptualization, manufacturing, as well as installation. Every sign and graphic related product or service you want is easily accessible, with our team also providing maintenance services.
Starting out with the initial consultation, our goal is to develop a strong understanding of your business signage needs and goals. Getting this insight early allows our professionals to make sensible recommendations to effectively meet your wishes, including the most appropriate sign materials, placement, and signage types to best support your marketing budget, business facilities, and timeframe. Our local sign and graphic specialists work closely with our skilled sign design team to make sure your vision, ideas, and desires are depicted in the final product. You maintain final say regarding your design, and we strive to get as close to your ideas as possible before presenting the initial design version to you.
Ardon Visual Communications is committed to reducing our environmental impact through efficient manufacturing practices. Our goal is to work with earth-conscious machines, supplies, and processes in order to reduce waste material and reduce the use of energy whenever possible. Our team of experts ensures you have all components needed for seamless installation, performed by our expert sign installers.
In the event that your business demands effective, functional signage, your search is over. We look forward to being your trusted source for all your current and future custom signage projects. A prominent sign fabrication company, our team of experts build a variety of signs and graphics from business identification signs to ADA signs, and anything you can imagine. Ardon Visual Communications is your trusted provider for every one of your business signage needs.
Our Commitment To You
Ardon Visual Communications realizes that the type, design, and quality of your commercial signage has a high impact on how your business both attracts and retains new clients.
Our experienced Westwood, MA signage professionals are focused on your satisfaction throughout all stages of sign ownership, providing expert design, manufacturing, installation, maintenance, and repair for all of your signage products. Whenever you need effective and functional signage, done correctly, within your price range, and installed promptly, trust in Ardon Visual Communications. We are the professional sign company that you can trust for your business signage needs.
Contact Ardon Visual Communications today at (781) 590-3373 for your Free Consultation with a Signs & Graphics expert!